Sifting Through The Year
Aerate Before You Incorporate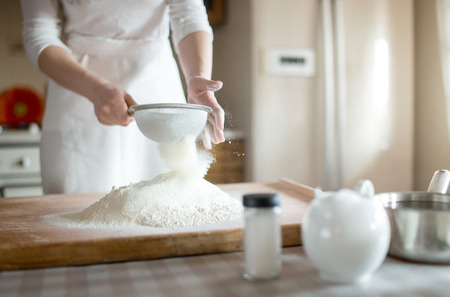 The cookies pictured below are one of the varieties I baked last week for the holidays. One type that I made required that the flour be sifted while the other did not. When a recipe calls for sifting the flour, it's an additional step in the process that takes a little time.
If you read the baking blogs online, you'll see that some bakers bemoan the act of sifting and question whether it makes any difference. Most agree, however, that it serves a purpose: sifting removes lumps (or even the occasional insect) and loosens up flour that has been sitting around in containers and gotten packed down. It also helps the flour combine with the other dry ingredients for a more even mixture overall.
Aerating the flour before incorporating it into the dough gives a lighter texture to whatever you are baking.
Sorting & Refining
In the same way, it serves a purpose to sort through the past year - the joys, the unexpected, the lumps, bugs, and all - and to ask: What is being refined?
Some things feel complete and others unfinished. Honoring all of it, there is much to accept, receive, and love.
Let it Rise
All that you have sorted and refined will bring a lighter, more even texture to the dough you are baking up next year. Let it rise!
See what happens when I bake? Can't help but share these metaphors. Wish I could sit down with each of you and dig in to these cookies.
Sift. Refine. Rise.
See you next year in the current,