Having a Hard Time Quieting Down?
Let's go further with the theme of Listening to Your Life. In the introduction to this series, Turn Off the Static, I asked you to think of one way you can practice filtering out the noise. And last month I suggested using the Change of Season to observe what's being stirred up for you. Today, I have some easy tips for quieting down - a primary way of listening.
Yours to Carve Out
For over 30 years now, I've taken some quiet time for myself first thing in the morning before the day takes off, usually for about 30 minutes. With coffee in hand, the place I go for quiet varies; it might be right at the kitchen table or in a sofa chair in another room. Often it's to a favorite spot in the back yard where I like to sit and look around.

The names I use to describe this time have different nuances: Reflection. Meditation. Prayer. Contemplation. For me, all of these fit. The common denominator is: Quiet.

Why have I done this for 30 years? It's not because I fancy myself a mystic or monk and it's not because talk of meditation is trending. It's for one reason. When I give myself the gift of quiet time, I feel better, function better, and am better in every respect.

Quiet time may contain any or all of the following:
meditation with eyes open or closed
various forms of prayer
a question posed
insights, random thoughts, and distractions
an idea or flash of inspiration
a mix of feelings
a stirring
gratitude and calm.
Whether this time brings answers or questions, there is always an opening. An opening to peace in your mind and heart. To a good intention for yourself, for the people you'll encounter this day, for those you care about, and for the world. You've given and received a blessing. You've asked for divine guidance. Something settles down. Something stirs up. You are listening to your life.
Tips to Make It Easier
Despite craving it, we often resist giving ourselves quiet time. One reason is that it can seem counterintuitive to slow down when there is so much to do. Also, if having quiet time isn't a habit, it's easier to plug in to a more familiar - if not frenzied - routine. Perhaps one of the biggest reasons for avoiding quiet time is that it can bring up uncomfortable feelings and realizations that require our action or acceptance.
Here's how you can make it easier to quiet down:
Tell yourself: For the next ___ minutes, I have nowhere else to be.


Make it okay to feel uncomfortable or squirmy.


Know that each imperfect effort counts. The quality of your quiet time will vary; it's not to be scored.


See what's there for you without expectation of outcome.


If you do receive an idea or insight, write it down. That's pure inspiration.


Let the benefits come to you. You don't have to try so hard. One of my favorite instructions for the period of relaxation that follows the active portion of yoga is: You've done the work. Now let the universe focus on you. (1)


Enjoy being still. Listen to the sounds around you and take in what you see. Observe with all your senses. In the early hours when I'm in that favorite spot of mine in the back yard, I am often visited by a mourning dove who perches and coos on the apex of the roof. This is always a comforting cue for me that makes me smile, punctuating my practice of renewal.


Keep in mind that the nature of your quiet time will be different on any given day. The length of time you're able to spend will vary, as will the location. Carve it out whenever or wherever you can, be it in a sunny room or on commuter train. It doesn't have to be quiet all around you for you to have this time.
It's not so much the form that matters as the practice - actually doing it. Your quiet time is yours to claim.

Empty and Refill

Both an emptying and a refilling, the peace you receive in stillness can be slipped into your pocket and accessed throughout the day, a gift to yourself and others.

This Week's Call To Action:
Carve out some quiet time at the beginning or end of the day.


Remember that making this a daily practice is one way of listening to your life.
"True emptiness is not empty, but contains all things."
- Jack Kornfield

See you in the current,



Notes:
(1)This instruction for relaxation pose is paraphrased from one of several Kundalini Yoga DVDs in my collection by Ana Brett & Ravi Singh.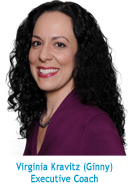 Current of Life is a free ezine for accomplished professionals who want to move forward with clarity and confidence in their careers and lives. Each issue provides practical guidance and inspiration to navigate the important decisions of your life. Look for Current of Life in your inbox every other Tuesday. You'll also have exclusive access to subscriber-only opportunities such as teleclasses, call-in days, program previews, and Current Conversations, a quarterly community call for subscribers.
Learn more about my unique approach which incorporates the Five Stages of Living in the Current.
Visit: inthecurrent.com
©2016, Virginia M. Kravitz and In the Current®. All Rights Reserved.
You are welcome to reproduce this article provided it is without any alteration,
includes the copyright line above, and a link to www.inthecurrent.com, if distributing electronically.