Success and You

Things Change

Last month in Your Best Work, I brought up the topic of experiencing success later in life. Some of you wrote to me with examples you've observed. While in a hypnotherapy training program this week, my friend Monica met a woman who, like her, is pursuing this accreditation so that she can incorporate it into her counseling practice. The woman Monica met is 80 but that isn't stopping her from keeping her work fresh and bringing new tools to her clients.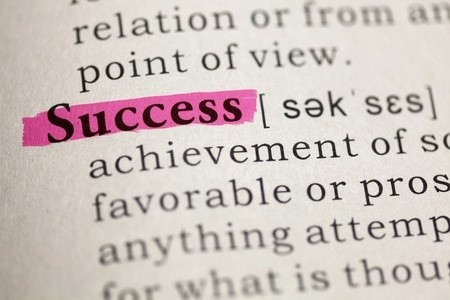 Another reader spoke of her aunt, an Oscar-winning actress also in her 80's and as busy as ever in her career. Though she is extremely proud of her aunt, she says: "I don't have her drive or that level of desire for success." This reader went on to say that though ambitious earlier in her career, she now seeks purposeful work more than success. In our email exchange, I suggested: What you might be describing is a shift or evolution in your definition of success.

As careers progress, the work changes, you change, as do the measures of success.

Measures of Success

Both personal and professional success can be evaluated using measures assigned by others (society, friends/family, organizations) as well as those you've integrated as your own markers.

It can be difficult to see ourselves as successful. Certain realities challenge us in this regard, whether it's an unachieved milestone or some other aspect that is lacking. Sometimes this less-than-successful feeling is simply the threshold of discomfort that is needed to move us forward. We each have perceptions about the kinds of success we judge to be mutually exclusive, attainable, or even desirable.

Being able to have your best work come forth requires that you examine and make peace with your own relationship with success. Ultimately, the definition that matters is your own.

Your Definition

Success: what you achieve, attain, or overcome; the extent to which you prevail, prosper, thrive and fulfill. What are the words that comprise your definition?

This Week's Call To Action:
Revisit your definition of success and bring it current.


How has your concept of success remained constant? How has it changed?

Pay attention to the relationship of Success and You.
"If one advances confidently in the direction of his dreams,
and endeavors to live the life which he has imaged,
he will meet with success unexpected in common hours."
-Henry David Thoreau
See you in the current,


Note:
See Also: All the Way to Thriving.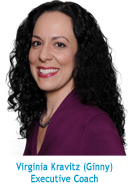 Current of Life is a free ezine for accomplished professionals who want to move forward with clarity and confidence in their careers and lives. Each issue provides practical guidance and inspiration to navigate the important decisions of your life. Look for Current of Life in your inbox every other Tuesday. You'll also have exclusive access to subscriber-only opportunities such as teleclasses, call-in days, program previews, and Current Conversations, a quarterly community call for subscribers.
Learn more about my unique approach which incorporates the Five Stages of Living in the Current.
Visit: inthecurrent.com
© 2015, Virginia M. Kravitz and In the Current®. All Rights Reserved.
You are welcome to reproduce this article provided it is without any alteration,
includes the copyright line above, and a link to www.inthecurrent.com, if distributing electronically.