Invent What You Need
(Series Wrap Up)
Highlights
Let's wrap our summer series with a brief recap and an additional motivational strategy that ties everything together. First, the highlights:

Your #1 Motivator — Make your what-motivates-me list and become adept at using it because your #1 Motivator is YOU.

To the Future and Back — Develop the habit of quickly and easily visiting your future vision to inspire what you're working on today.

How to Get Yourself Off the Dime — All that's often needed to get yourself unstuck is to "declare it a project." It's the decision that moves you into action.

Staging: It's Not Just for Your House — Get your project "move-in ready" by making it more appealing, enticing or approachable. Stage it out and set the scene for action.

8 Ways to Hang Out with Your Role Models — Enjoying the company of your role models can be symbolic or literal and it's one of the most effective motivational strategies you can use.
Choose Your Motivation
Incorporating just one of these techniques can make a real difference. When I wrote To the Future and Back, I realized it had been a while since I used that one so I decided to move it up in the rotation. The very first morning I practiced it was significant. After spending just a few minutes imagining a future event, I experienced a visceral, inner validation that an idea I had been toying with was more than a passing whim.


One reader emailed me to say that she used visualization over 20 years ago during treatment for ovarian cancer. She would go to the beach and lie down at the water's edge. As the waves washed over her body she would picture them taking the cancer cells with them as they went back to the ocean. "I used this powerful experience in the forthcoming months of healing. I also visualized myself in the future at the beach (my happy place) cancer free."

If visualizing seems abstract to you, think about how often athletes cite it as a critical part of their training. As described here, Carli Lloyd used visualization to mentally prepare herself for the July 2015 World Cup victory.

Throughout this series, I've emphasized this point: You are responsible for your own motivation. When you're not motivated, look into why. Sometimes what motivated you previously is not what will motivate you now. The great thing is you get to choose.

Invent What You Need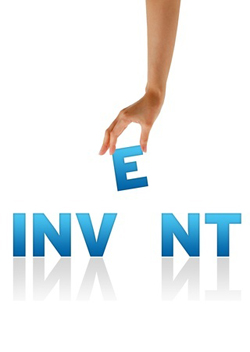 This leads us to the strategy that runs through all the others: Adopting the spirit of inventing what you want and need. Think of a time when you: designed a new system for yourself of some kind, assembled a team, enlisted support, devised a plan, or improvised on the spot. Inventing what you need takes many forms. It's mainly about conceiving a way to create the conditions for your own success.

Sometimes it's a wacky balance of taking yourself seriously enough to attempt something important to you, combined with being able to lighten up your approach as well.

Inventing what you need means daring to make your way forward one way or another. It's an undeniable mark of being in the current.

This Week's Call To Action:
Which techniques from this summer's series on motivation will you continue to practice?
How could the spirit of inventing what you need benefit you right now?

Bring in some fearlessness and fun as you
invent what you want and need.

See you in the current,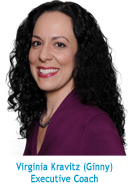 Current of Life is a free ezine for accomplished professionals who want to move forward with clarity and confidence in their careers and lives. Each issue provides practical guidance and inspiration to navigate the important decisions of your life. Look for Current of Life in your inbox every other Tuesday. You'll also have exclusive access to subscriber-only opportunities such as teleclasses, call-in days, program previews, and Current Conversations, a quarterly community call for subscribers.
Learn more about my unique approach which incorporates the Five Stages of Living in the Current.
Visit: inthecurrent.com
© 2015, Virginia M. Kravitz and In the Current®. All Rights Reserved.
You are welcome to reproduce this article provided it is without any alteration,
includes the copyright line above, and a link to www.inthecurrent.com, if distributing electronically.