8 Ways to Hang Out with Your Role Models
Who Moves You?
Today I bring you installment #5 in our summer series on motivation. Most of the strategies we've covered so far are things you can do to move yourself, both internally (to stay inspired) and externally (to make progress). Now let's consider the people who move you.

Who has done what you want to do or possesses a quality you admire? Whose story affirms your belief in what's possible? In one aspect or another these are your role models.

A role model might be someone you know personally or someone you know of, living in modern times or from prior generations, "average" or famous. To consider someone a model, you don't have to agree with everything that person has ever said or done. Many of the articles in Current of Life contain stories and examples from various types of role models – including some of you!1

The idea of hanging out with your role models is one I first introduced in: Who Are Your Models? Let's look at some specific ways you can do this.
Hang Out with Your Role Models
As you'll see from this list, hanging out can be symbolic or literal:

#1) Read books authored by your role models or biographies written about them. Watch documentaries or movies that depict their stories.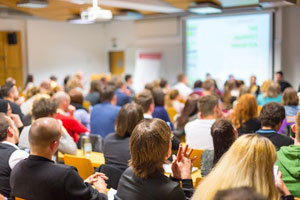 #2) Sample their work. Attend an event where they are performing. Go see them talk if they're giving a lecture or speaking at a conference. Take a course they offer or have created.

#3) Connect or follow them on social media and note the conversations they are raising.

#4) Interview them. Schedule a short phone call or request an interview. If possible, invite them to coffee or lunch.

#5) Write an article about your role model and share with others what motivates you about this person's experience.

#6) Thank them personally. Write to them via email or handwritten letter. Tell them specifically what you appreciate and how they inspire you.

#7) Imagine a conversation. What would you want to tell your role model? What would you ask? How would he or she advise you?

#8) Do something inspired by your role model. Whether it's adopting a new habit or taking a powerful stand, the reason it's worthwhile to think about role models is that you are consciously deciding who will influence your thoughts and actions. Just like when you were in high school, you want to pick your friends wisely. Who will participate in shaping the person you are becoming?
Enjoy Their Company
Whether hanging out with your role models translates to watching interviews on TV or actually spending time with them in person, the idea is to observe them and "enjoy their company" in some way. As you do, take note of what obstacles they overcame, what inspired them, and what strengths they exercised.

Ask yourself: What do I appreciate most about this person? What is he or she modeling for me? What desire within me does this role model ignite?

This Week's Call To Action:
Who influences you in a positive way?
Pick an idea from the list above and schedule some hang out time.
Hanging out with your role models is one of
the most effective motivational strategies there is.
See you in the current,


Notes:
¹Check out the Current of Life library under the category "Models: Living in the Current." There are also all kinds of role model stories and examples throughout the library. Here are just a few that relate to today's topic of Hanging Out: #2 Sample their work; #4 Interview them; #6 Thank them personally; #7 Imagine a conversation.